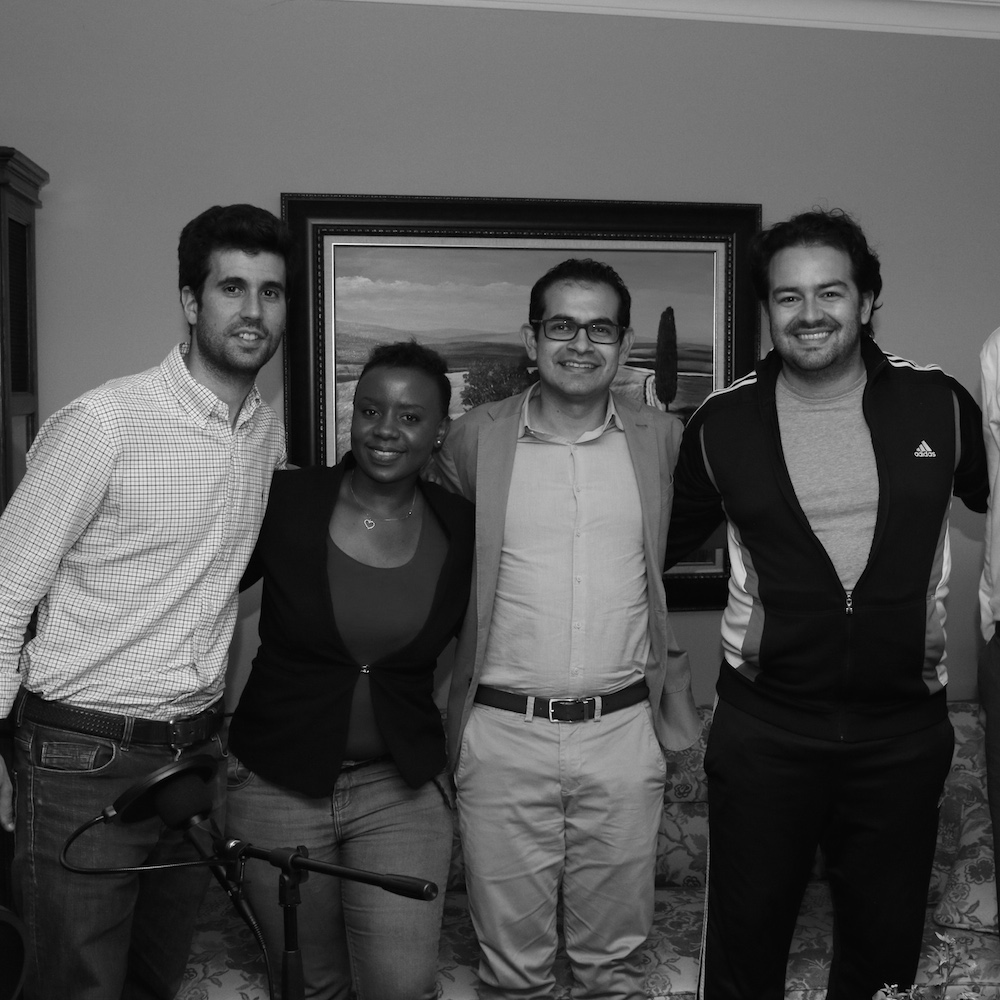 The brain is a mystery, historically eluding learned scientists, philosophers and other great thinkers. Even today, it seems, doctors responsible for its care still haven't totally figured it out.  
Exploring this, Paul speaks with four young neurosurgeons from around the world. They are (left to right in episode photo): Miguel Marigil from Spain, Claire Karekezi from Rwanda, Carlos Valasquez from Honduras and Joao de Almedia from Brazil. The surgeons are also known as "fellows", short for the Toronto-based "fellowships" they are undertaking in their field of medicine and which are highly specialized mentorships. Together, they address the personal and professional challenges of being a neurosurgeon, the exceptional duty of care they have to their patients and cultural differences in the practice of medicine between their home country and Canada.  
Special thanks to Dr. Fred Gentili and his wife Gina for helping bring the participants, otherwise far apart geographically, of this rare and important episode together. Learn more about the University of Toronto neurosurgical program, in which Dr. Gentili and the fellows are involved, here.